Donnerstag, 25. Februar 2021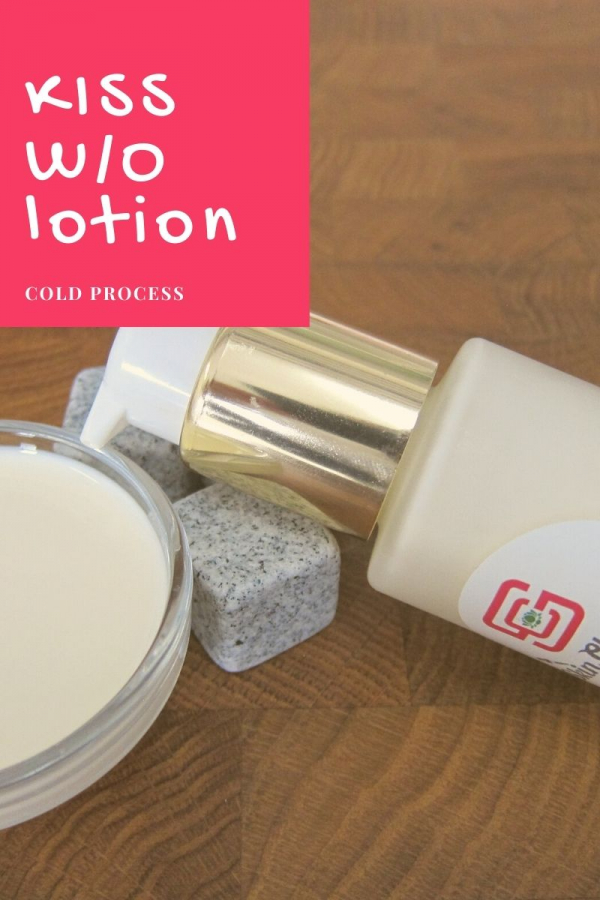 Water in oil emulsions are quite intimidating for some new formulators and students but once you crack the code and create the first couple of stable W/O emulsions you will add them as a constant member to your repertoire.
The scapegoat of water in oil emulsions it the sticky and unpleasant suncare products my generation and the generation before me has in mind but the possibilities, the ingredients and the products have changed so dramatically during the last decade that very often, you even don't realize you are using a water in oil emulsion.
The fundamental differences between a water in oil and an oil in water emulsion
Many moons ago, we demonstrated the main differences between the water in oil (W/O) and oil in water (O/W) emulsions in this short video.
When we need W/O emulsions?
In water in oil emulsions, as the name reveals, the water phase is the inner phase and the oil phase is the outer phase. This leads to a water resistency and this means that the product is not easily rinsed away. The most common uses for water in oil products are sun care and baby bottom care. Another example is water-proof makeup but these are not the only possibilities.
Night care, skin care for extremely dry and sensitive skin, products for those suffering under eczema and skin care for dry, cold and windy climate are best formulated in a W/O concept.
You may prepare a whole range of face to toe products with W/O emulsions. The only exception when you shall not make a W/O emulsion is when the product is supposed to be rinsed off. Just imagine what happens when you try to rinse off a W/O shower cream or hair conditioner!!!!
In W/O emulsions, because the water phase is hidden inside the oil phase:
1- The water and hydrophilic ingredients are gradually released to the skin. This means a longer hydration compared to O/W formulations
2- Since sensitive hydrophilic ingredients are hidden inside the oil phase, they remain stable over a longer period.
3- And again since the water phase is hidden inside the oil phase, W/O emulsions are less susceptible to contamination compared to O/W emulsions. They still need a preservative system but preserving W/O emulsions is not as tricky as O/W emulsions.
What you need to make a W/O emulsion
1- The emulsifier
The nature of the emulsion is defined by its emulsifier. This means, to make a W/O emulsion you need a W/O emulsifier. The emulsifier will dictate the content of the water phase and the oil phase. For most emulsifiers, the oil phase is around 20-35% and the water phase is between 65-80%.
2- An electrolyte
Quite in contrast to O/W emulsions, W/O emulsions need an electrolyte to stabilize the water phase 8or to be exact the micelles). We usually use magnesium chloride or magnesium sulfate for this purpose but pure sodium chloride (the table salt without any additives) will work as well
3- pH measurement
Once the emulsion is made, the water phase is hidden inside the oil phase and you have no access to it. This means, the pH of the water phase should be measured and adjusted before blending the two phases
4- Hot or cold?
This depends on the nature of the emulsifier. All cold emulsifiers could be used in a hot process as well but hot process emulsifiers couldn't be used in a cold process
5- Patience
Making a W/O emulsion is much more time consuming than making an O/W emulsion. The water phase should be slowly added to the oil phase. If you don't have the patience or the time, go back to O/W emulsions
Now that you are familiar with the fundamentals of W/O emulsions let's make a KISS emulsion.
We are making this emulsion in cold process. This means both oil and water phase are at room temperature.
Formulation
| | |
| --- | --- |
| Phase A | |
| Bamboo hydrosol | to 100,0% |
| NaPCA | 2,0% |
| Panthenol | 1,0% |
| Magnesium Chloride | 1,0% |
| Skin Prebiotic | 3,0% |
| Arginin | 0,3% |
| Phase B | |
| Neocare P3R | 5,0% |
| Peach kernel oil | 10,% |
| Rosehip oil | 5,0% |
| Sacha-inchi oil | 9,0% |
| Tocopherol | 0,3% |
| Grapefruit oil | 0,7% |
| Ylang-Ylang oil | 0,3% |
| Phase C | |
| Versatile preservative TBG | 1,0% |
Procedure:
1- Blend all ingredient of phase A (except th earginine) in a beaker. We are using a magnetic stirrer here but you can easily use a spatula
2- prepare a 10% dilution and measure the pH. In our case, the pH is 4,28 and should be increased. We added 0,3% arginine, made another 10% dilution and remeasured the pH. It is 5,46 and is in the range
3- Blend the oil phase in another beaker. Since we are cold processing, we added the essential oils at this stage.
4- Gradually and little by little add the water phase to the oil phase. Completely blend before next addition.
5- When all of the water phase is added to the oil phase add the preservative and blend for a few minutes.
6- Take your stability and microbial samples and fill th erest in a suitable container
Watch the video here
Stay safe and creative
Comments
Display comments as (
Linear
| Threaded)
The author does not allow comments to this entry